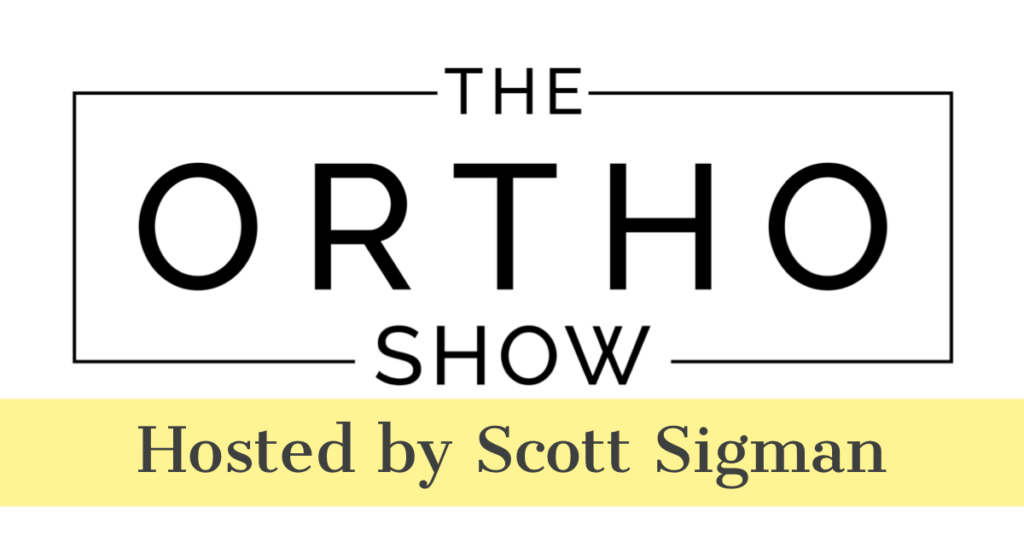 This is the third in our special limited series hosted by Scott Sigman.
It is often of crisis that new opportunities are born. Today on The Ortho Show we discover another emerging technology to help manage your patients. Digital delivery of Physical Therapy has seen its market acceptance rapidly accelerated. Guest host Dr. Scott Sigman talks with AMP recover CEO David Nichols to find out how we can help our patients remotely.
This episode is made possible by the support of OrthoLazer. FDA-cleared and patented technology treats the pain and inflammation associated with a wide variety of soft tissue injuries, nerve pain, arthritis and surgery with no known side effects.
Visit https://www.ortholazer.com/ for more information and see how you can incorporate OrthoLazer in to your treatment protocols.
Podcast: Play in new window | Download (Duration: 24:26 — 22.4MB) | Embed
Subscribe: Apple Podcasts | Google Podcasts | Spotify | Email | TuneIn | RSS | More