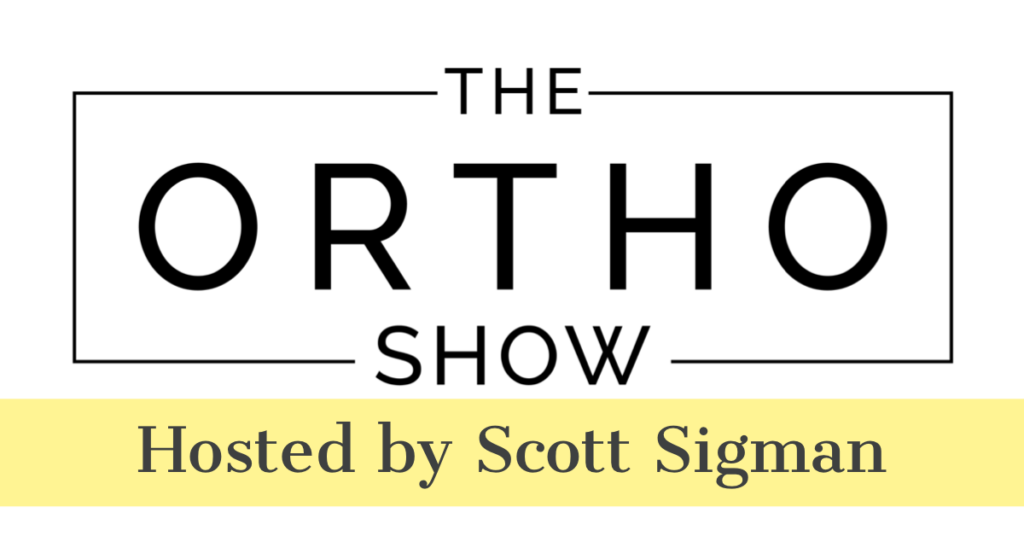 This episode is brought to you by Heron Therapeutics. Please see full Prescribing Information, including Boxed Warning or visit www.ZYNRELEF.com.
If you like happy vibes with a positive patient track record, we've got the orthopedic surgeon for you. Meet Dr. Atiba Jackson from Dayton, OH. He is a Board-Certified Orthopedic Sports Medicine specialist, with fellowship training in sports medicine so he can provide the highest level of care for this brand of injuries. He treats complex shoulder injuries including rotator cuff, labrum, SLAP tears, instability, and dislocations. In addition to treating difficult knee injuries, including ACL tears, ligamentous injuries, meniscus tears, cartilage injuries, he also treats elbow injuries and performs elbow arthroscopy. He cares for arthritis patients, performing replacements of the shoulder, knee, and hip.
Topics include:
-His family influence in becoming an orthopedic surgeon, as his father is a family practice doctor. Dr. Jackson has strong family ties and we hear the importance of family in this episode. He also became a teenage parent, overcame the adversity and remained focused on becoming an orthopedic surgeon.
-Dr. Atiba Jackson helps train the clinical and surgical techniques at the Grandview Orthopedic Residency (DO) program. We hear about the post-grant research position they've developed for those in a bridge year to help them become more of a competitive applicant.
-He has social media following for promoting his private practice, Orthopedic Associates, and educating his patients. Dr. Jackson looks like Usher and uses it to his advantage when creating engaging posts.
Find out more about Dr. Atiba Jackson here.
Also, find out more about Zynrelef here:
ZYNRELEF utilizes a novel synergistic mechanism of action that combines bupivacaine with a low dose of meloxicam to overcome the challenges of the inflammatory process at the surgical site. ZYNRELEF is the first and only extended-release dual-acting local anesthetic™ (DALA™) and delivers 72 hours of postoperative pain relief via a single needle-free application. It has been clinically proven to better manage pain than standard of care bupivacaine HCl solution over 72 hours and to significantly reduce opioid utilization following surgery.
-ZYNRELEF was initially approved by the FDA in May 2021 and in December 2021, the FDA approved an expansion of ZYNRELEF's indication.
-Limitations of Use: Safety and efficacy have not been established in highly vascular surgeries, such as intrathoracic, large multilevel spinal, and head and neck procedures.
WARNING: RISK OF SERIOUS CARDIOVASCULAR AND GASTROINTESTINAL EVENTS
See full prescribing information for complete boxed warning.
• Nonsteroidal anti-inflammatory drugs (NSAIDs) cause an increased risk of serious cardiovascular thrombotic events, including myocardial infarction and stroke, which can be fatal. This risk may occur early in treatment and may increase with duration of use
• ZYNRELEF is contraindicated in the setting of coronary artery bypass graft (CABG) surgery
• NSAIDs cause an increased risk of serious gastrointestinal (GI) adverse events including bleeding, ulceration, and perforation of the stomach or intestines, which can be fatal. These events can occur at any time during use and without warning symptoms. Elderly patients and patients with a prior history of peptic ulcer disease and/or GI bleeding are at greater risk for serious GI events
ZYNRELEF is contraindicated for:
• Patients with a known hypersensitivity (e.g., anaphylactic reactions and serious skin reactions) to any local anesthetic agent of the amide-type, NSAIDs, or to any of the other components of ZYNRELEF OR history of asthma, urticaria, or other allergic-type reactions after taking aspirin or other NSAIDs. Severe, sometimes fatal, anaphylactic reactions to NSAIDs have been reported in such patients
• Patients undergoing obstetrical paracervical block anesthesia OR coronary artery bypass graft (CABG) surgery
WARNINGS AND PRECAUTIONS include –
Cardiovascular (CV) Thrombotic Events with NSAID Use; Gastrointestinal Bleeding, Ulceration, and Perforation with NSAID Use; Dose-Related Toxicity; Risk of Use in Patients with Impaired Cardiovascular Function; Hepatotoxicity; Hypertension; Heart Failure and Edema; Renal Toxicity and Hyperkalemia; Anaphylactic Reactions; Chondrolysis; Methemoglobinemia; Exacerbation of Asthma Related to Aspirin Sensitivity; Serious Skin Reactions; Drug Reaction with Eosinophilia and Systemic Symptoms (DRESS); Hematologic Toxicity; Masking of Inflammation and Fever.
Podcast: Play in new window | Download (Duration: 27:41 — 25.4MB) | Embed
Subscribe: Apple Podcasts | Google Podcasts | Spotify | Stitcher | Email | TuneIn | RSS | More