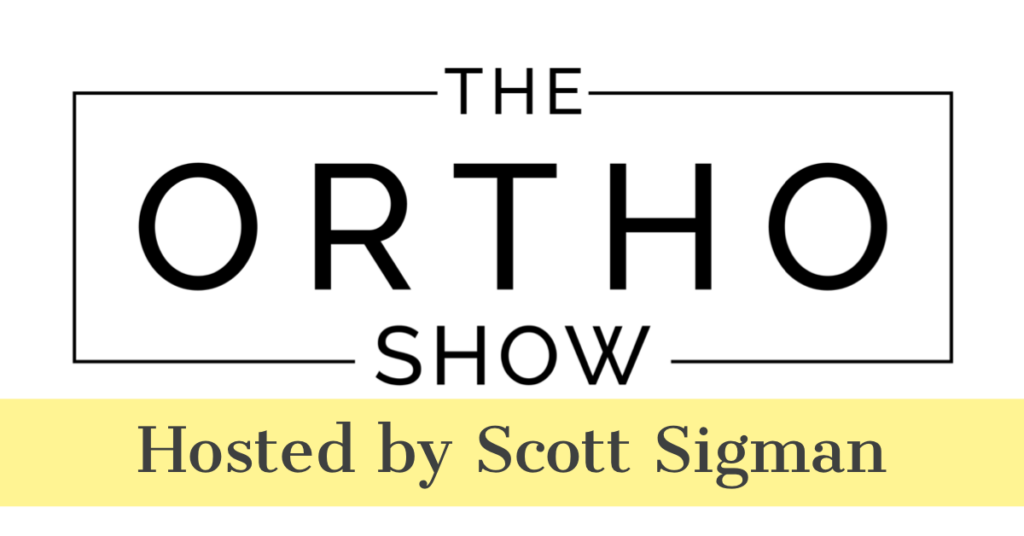 This episode is brought to you by Heron Therapeutics. Please see full Prescribing Information, including Boxed Warning or visit www.ZYNRELEF.com.
This episode is also brought to you by TrackableMed, grow your new patients.
We have the one and only Dr. Brian Cole for this episode. Dr. Brian Cole is an orthopedic sports medicine surgeon at Midwest Orthopaedics at Rush and a Professor of Orthopaedics, Anatomy and Cell Biology at Rush University Medical Center. Dr. Cole is Managing Partner of Midwest Orthopaedics and is the Department's Associate Chairman and the Section Head of the Cartilage Research and Restoration Center.
He's one of the most prolific and most influential sports medicine surgeons in the world. Dr. Cole is the head team physician for the Chicago Bulls and co-team physician for the Chicago White Sox. He's a member of every society for sports medicine orthopedics with a vast history of experience with a passion for education. This is one you're going to enjoy!
Topics include:
-He discusses what made him decide to become a physician and the influence going into orthopedics, including residency at the Hospital for Special Surgery at Cornell Medical Center, and a Sports Medicine fellowship at the University of Pittsburgh. Dr. Cole talks about how he made his way back to Chicago after fellowship at Midwest Orthopaedics at Rush and helping to build the cartilage restoration program.
-He talks about the "private-demic" model of Rush, running it as a private practice with the benefits of being in the academic world. It's a private independent practice that fosters entrepreneurialism.
-Dr. Cole has a passion for fellowships and can hear his devotion for the importance of mentorships. He discusses how it's essential to positively influence the next generation through fellowships.
-We also hear about what is his work//life balance like with all of his responsibilities.
Find out more about Dr. Brian Cole here.
Also, find out more about Zynrelef here:
ZYNRELEF utilizes a novel synergistic mechanism of action that combines bupivacaine with a low dose of meloxicam to overcome the challenges of the inflammatory process at the surgical site. ZYNRELEF is the first and only extended-release dual-acting local anesthetic™ (DALA™) and delivers 72 hours of postoperative pain relief via a single needle-free application. It has been clinically proven to better manage pain than standard of care bupivacaine HCl solution over 72 hours and to significantly reduce opioid utilization following surgery.
-ZYNRELEF was initially approved by the FDA in May 2021 and in December 2021, the FDA approved an expansion of ZYNRELEF's indication.
-Limitations of Use: Safety and efficacy have not been established in highly vascular surgeries, such as intrathoracic, large multilevel spinal, and head and neck procedures.
WARNING: RISK OF SERIOUS CARDIOVASCULAR AND GASTROINTESTINAL EVENTS
See full prescribing information for complete boxed warning.
• Nonsteroidal anti-inflammatory drugs (NSAIDs) cause an increased risk of serious cardiovascular thrombotic events, including myocardial infarction and stroke, which can be fatal. This risk may occur early in treatment and may increase with duration of use
• ZYNRELEF is contraindicated in the setting of coronary artery bypass graft (CABG) surgery
• NSAIDs cause an increased risk of serious gastrointestinal (GI) adverse events including bleeding, ulceration, and perforation of the stomach or intestines, which can be fatal. These events can occur at any time during use and without warning symptoms. Elderly patients and patients with a prior history of peptic ulcer disease and/or GI bleeding are at greater risk for serious GI events
ZYNRELEF is contraindicated for:
• Patients with a known hypersensitivity (e.g., anaphylactic reactions and serious skin reactions) to any local anesthetic agent of the amide-type, NSAIDs, or to any of the other components of ZYNRELEF OR history of asthma, urticaria, or other allergic-type reactions after taking aspirin or other NSAIDs. Severe, sometimes fatal, anaphylactic reactions to NSAIDs have been reported in such patients
• Patients undergoing obstetrical paracervical block anesthesia OR coronary artery bypass graft (CABG) surgery
WARNINGS AND PRECAUTIONS include –
Cardiovascular (CV) Thrombotic Events with NSAID Use; Gastrointestinal Bleeding, Ulceration, and Perforation with NSAID Use; Dose-Related Toxicity; Risk of Use in Patients with Impaired Cardiovascular Function; Hepatotoxicity; Hypertension; Heart Failure and Edema; Renal Toxicity and Hyperkalemia; Anaphylactic Reactions; Chondrolysis; Methemoglobinemia; Exacerbation of Asthma Related to Aspirin Sensitivity; Serious Skin Reactions; Drug Reaction with Eosinophilia and Systemic Symptoms (DRESS); Hematologic Toxicity; Masking of Inflammation and Fever.
Podcast: Play in new window | Download (Duration: 40:00 — 36.7MB) | Embed
Subscribe: Apple Podcasts | Google Podcasts | Spotify | Stitcher | Email | TuneIn | RSS | More